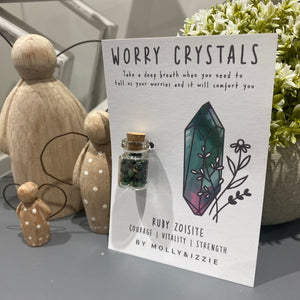 Courage, Vitality and Strength. These crystals and the properties they own will comfort you when needed. 

This delicate pocket sized glass jar of crystal chips makes a wonderful gift! 

Each of our crystals have been carefully chosen for the properties that they contain.

The A7 display card is perfect for popping in the post!
*Please note that products are unsuitable for children aged 8 and under and all children over this age should be supervised.