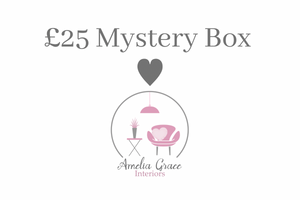 I have put together some mystery boxes of home decor item.  These are priced amazingly for their contents which are worth at least £40
There are some amazing pieces inside these and I have loved putting them together.
It could include:
signs, decor items, mugs, kitchenware.. all individually wrapped in pink tissue paper so it will feel like Christmas!